Renewable and clean Energy solution based on your energy data
by passionate energy innovators
Starting at just $150/installation
Quote Project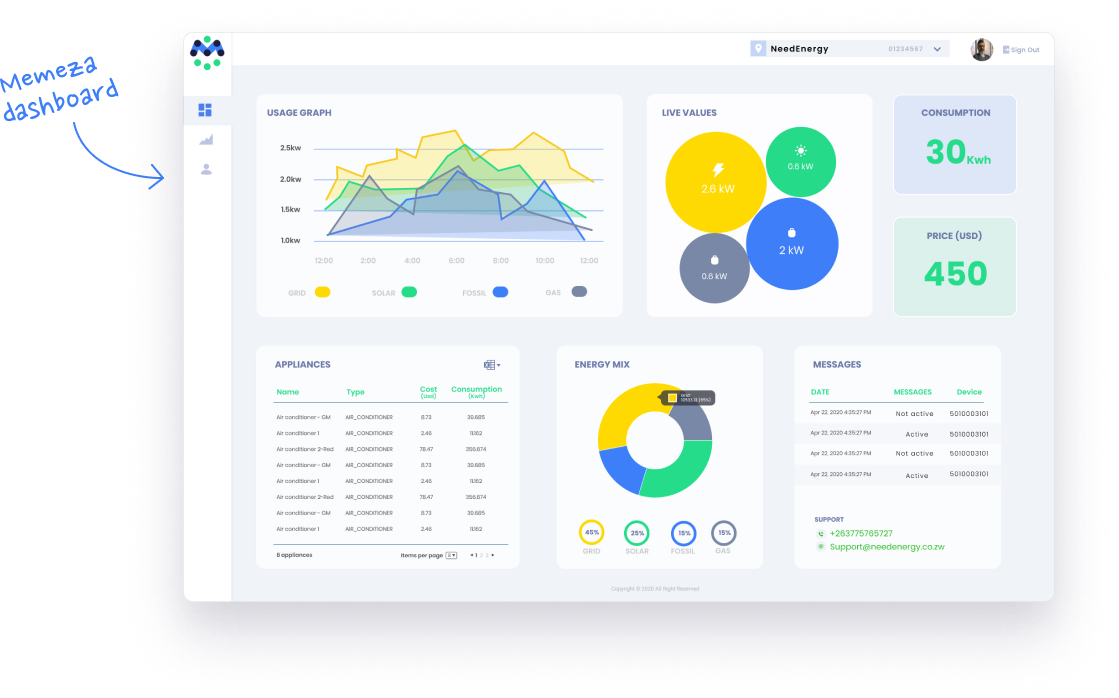 Snippets of our work thus far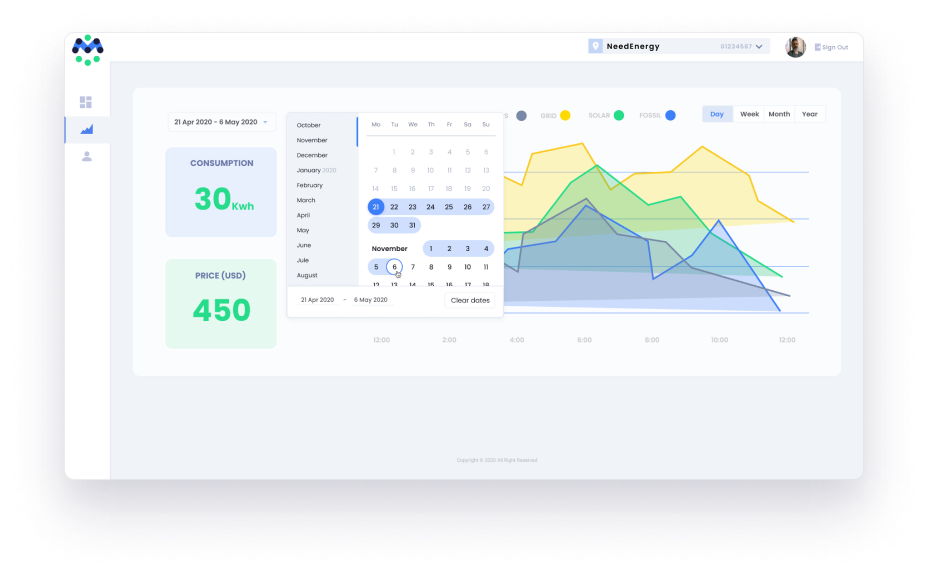 Memeza.Ai Energy Management Platform
We came up with an energy management platform that allows energy consumers to monitor in real time their energy usage. This allows us to use the data through machine learning and ai to come up with a tailor-made renewable energy solution for the client.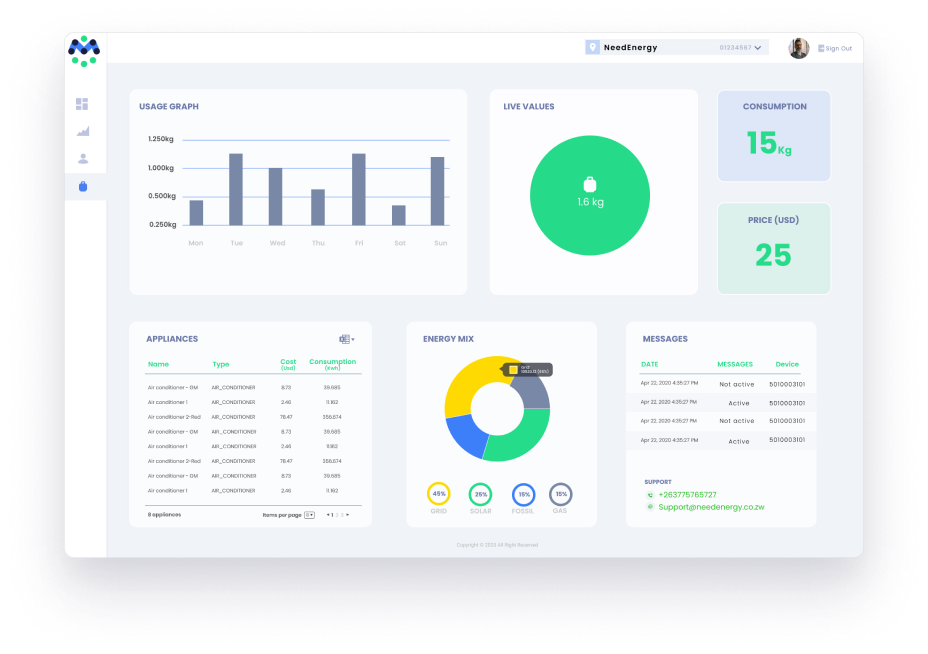 Memeza.Ai LP Gas Smart Metering
We have an energy as a service business were the clients are connected for their gas consumption through our smart network of gas meters. Clients can track usage and experience a pay as you go service.
By so doing NeedEnergy has created a virtual grid were both clients and service providers can find value in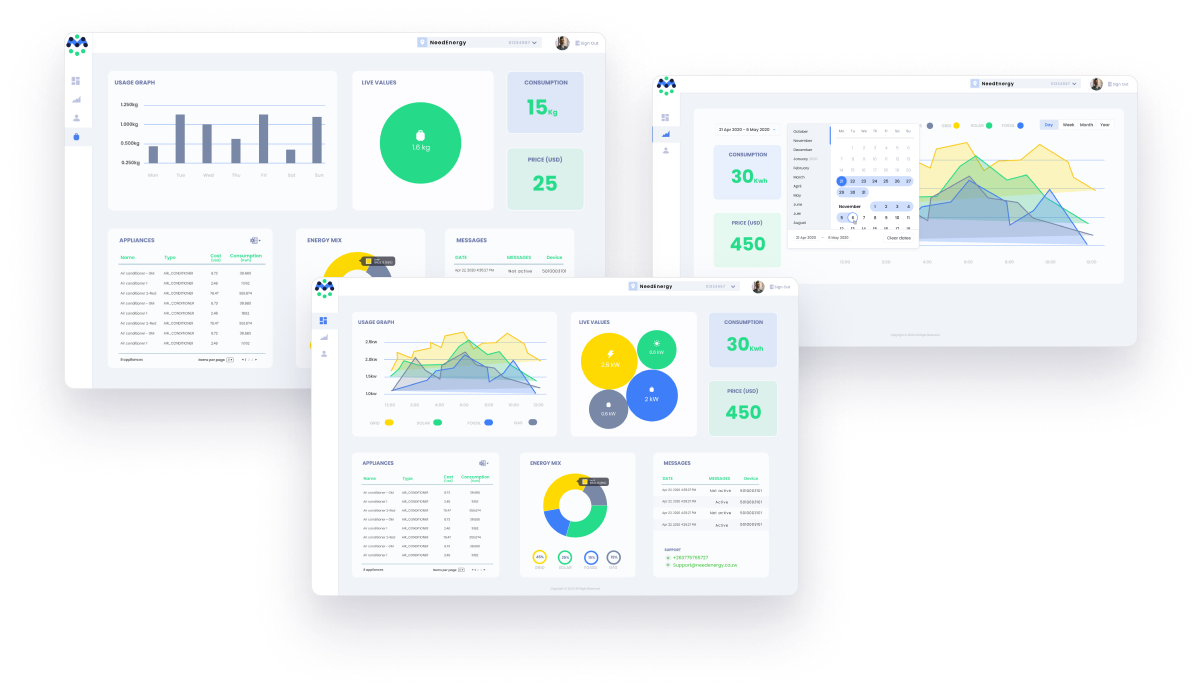 CONNECT TO THE ENERGY VIRTUAL GRID
Start Project
Energy as a service by NeedEnergy
We have dedicated more than 10 000+ hours in energy innovation. We are taking a modern approach in the way energy is delivered as a service

Define Project Specs
Let us know of your location, if its gas or electricity or both you need connected to the virtual grid.

Secure Checkout
Get the project quote on what needs to be done. An NDA is available upon request

Installation
Get the smart meters installed on your home, office park or industrial park

Get Connected
The installations will get you connected to the virtual grid and you will have access to the data and the service through the memeza.ai platform
Suitable For

Residential setup

Commercial setup

Industrial setup

Agricultural setup
Start Project
20 000 kWh+
of energy monitored and analysed on memeza.ai
The NeedEnergy Team will set you up for Renewable Clean and Sustainable Power generation.
We will establish Distributed Energy Resources and Distributed Energy Monitoring Services for your enterprise.
We will provide Energy and Power as a Service when you need it.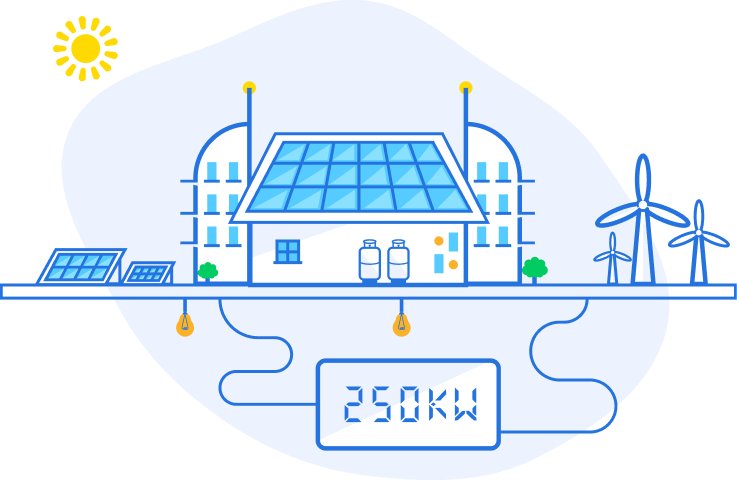 Don't just take our words



"The Data is helping us Transition into a more sustainable energy future, We are more confident and have an insight on solutions we adopting for our sites."
Marcel Marshall
Operations Manager, Puma Energy Zimbabwe

Utilise data intelligence for your energy consumption
Start Project